Who we are
The Geelong Children's Clinic is a thriving healthcare practice located inside the Epworth Geelong Hospital in Waurn Ponds Victoria. Our team provide a range of medical and nursing care to children living in the Geelong, Surf Coast, Bellarine, Colac - Otway and Wyndham Vale regions.
Looking ahead to 2021, there will be 8 paediatricians seeing patients in clinic each week: Philippa Shilson, Emily Reid, Lawrence Gray, Margie Fulton, Chatwell Habana, Robyn Lawford, Kenny Yeoh and Daniel Peyton. Please see our FAQs section for more information on waiting times to see different paediatricians in our region.
Nurse practitioner Tim Gartland provides fortnightly clinics in children's skin health and clinical dermatology. Tim's very experienced at managing difficult eczema, molluscum, warts and other common skin disorders from birth to 24yrs of age. Tim is a fully endorsed nurse practitioner with AHPRA registration, Medicare billings eligibility and PBS prescribing rights. Tim's nursing clinics do not require a GP referral, so parents can contact our clinic directly to arrange an appointment for their child.
Professor John Massie visits us from Royal Children's Hospital Melbourne once every school term, running specialist clinics in paediatric respiratory medicine: asthma, recurrent chest infections, congenital lung and airway disorders, obstructive sleep apnoea, chronic cough, cystic fibrosis, chronic neonatal lung disease, and respiratory complications from neuromuscular weakness. Children need a valid referral from their family doctor to see John at GCC.
Who we are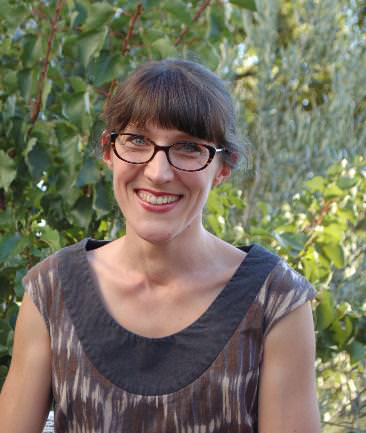 Dr Philippa Shilson
Dr Philippa Shilson graduated from Monash University in 2003. Philippa's postgraduate training as a general paediatrician included roles as the Chief Registrar at the Royal Children's Hospital Melbourne in 2010, and a year of training in child protection medicine with the Victorian Forensic Paediatric Medical Service. 
Philippa founded the Geelong Children's Clinic in 2016. Philippa works as a general paediatrician at Barwon Health and volunteers as a course instructor with the Advanced Paediatric Life Support programs taught across Australia. Philippa also offers regular bulk-billed outreach clinics at Barwon Valley School in Belmont, for children who have complex medical conditions associated with severe physical or intellectual disabilities.
As of October 2019, Philippa is not able to book new patients. Philippa is taking 12 months of family leave beginning in January 2020 to have a gap year travelling with her 3 children. Philippa's normal practice at Geelong Children's Clinic will be covered by locum paediatricians during her absence.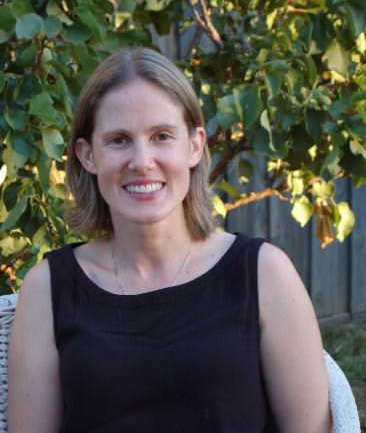 Dr Emily Reid
Dr Emily Reid has dual qualifications as both a general paediatrician and a specialist in neonatal medicine. Emily graduated from the University of Adelaide in 2006 and completed postgraduate training at the Royal Children's Hospital Melbourne, Darwin Hospital, Cairns Hospital and with communities across the Cape York Peninsula. Emily has extensive experience working in the neonatal intensive care units at the Royal Women's Hospital and the Mercy Hospital for Women. Emily now has joint appointments with Barwon Health and Colac Area Health as a consultant paediatrician.
Emily specialises in children under 12 months of age and children with multiple complex medical conditions, including recurrent infections, genetic syndromes and developmental concerns, cerebral palsy.

She is currently only able to accept referrals for children who have seen Emily here previously, or siblings of Emily's current patients. Hopefully Emily will be able to 'open her books' again to accept new referrals in the future.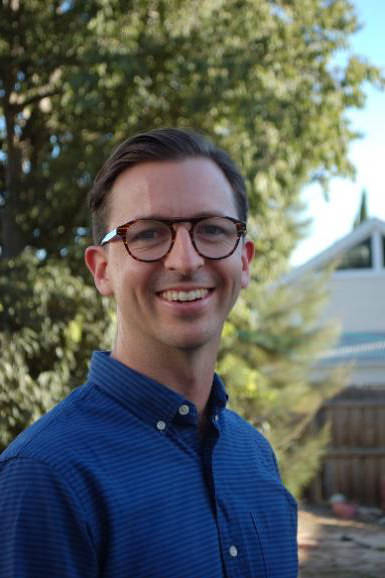 Dr Lawrence Gray
Dr Lawrence Gray graduated from the University of Melbourne in 2008. Lawrence and his family are die-hard Melbourne Demons fans despite living in Geelong for many years. Lawrence completed his general paediatrics training at the Royal Children's Hospital Melbourne, Monash Children's Hospital, Geelong Hospital and Townsville Hospital. Lawrence is completing his PhD in the early life origins of childhood asthma with Professor Peter Vuillermin and the Barwon Infant Study.
Lawrence welcomes referrals for all paediatric medical and developmental concerns including asthma, eczema and allergies; infant feeding or sleeping issues; bed-wetting and constipation; poor growth and concerns about early or late onset of puberty. Lawrence also has a special interest in adolescent health.
Lawrence has joint appointments with Barwon Health and Colac Area Health as a consultant paediatrician.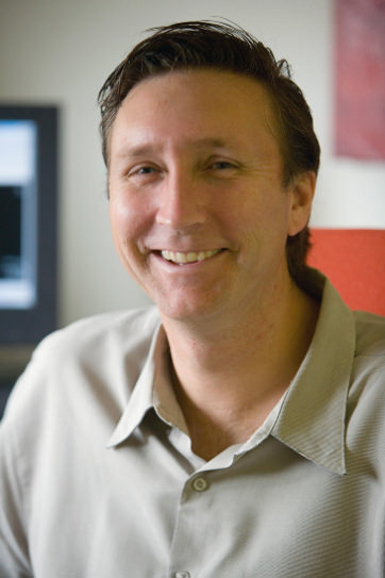 Prof John Massie
Prof John Massie is a specialist in paediatric respiratory medicine. John graduated from the University of Sydney in 1989, then the Diploma of Child Health in 1993, specialist qualifications as a paediatric respiratory physician in 1996, then a PhD in cystic fibrosis though the University of Sydney in 1999. John has been a consultant in respiratory medicine at RCH Melbourne since 1999.
John helps local GPs and paediatricians with assessment and management of children with complex breathing symptoms, including: wheeze, upper airway noise, persistent cough, exercise-related shortness of breath, snoring, recurrent pneumonia, neonatal lung disease and obstructive sleep apnoea. John's clinic includes lung function testing where appropriate (from 6 years of age onwards), to assist in diagnosis and monitoring of respiratory conditions.
John visits the Geelong Children's Clinic in February, May, August and November.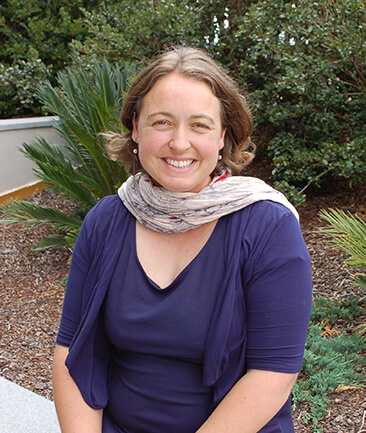 Dr Marguerite Fulton
Dr Marguerite Fulton graduated from Monash University in 1999 and qualified as a general paediatrician with the RACP in 2011. Margie obtained a Graduate Certificate in Clinical Education from the University of Melbourne in 2013.
Margie has coordinated the medical student programs in paediatric medicine at both Royal Children's Hospital (University of Melbourne) and Barwon Health (Deakin University), where she is the convener of the Child Health program. Margie also travels to Lao PDR each year, working with the University of Health Sciences in Vientiane to teach paediatric clinical skills to trainee doctors.
Margie works at several Barwon Health clinics locally: child refugee health, indigenous child health, specialist follow up of newborns with complex medical conditions, and medical care of children with congenital hearing loss.
At the Geelong Children's Clinic, Margie welcomes referrals of common child health challenges such as chronic asthma, severe constipation, delayed development and sleep difficulties.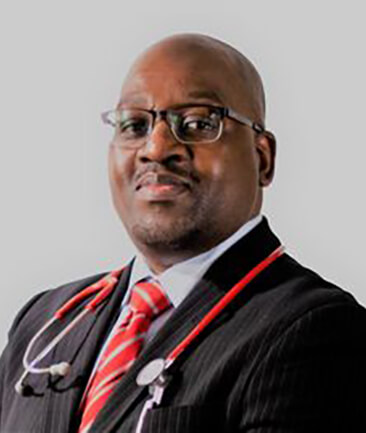 Dr Chatwell Habana
Dr Chatwell Habana completed his medical degree at University College in Dublin, Ireland. Chatwell has extensive experience working with sick and disabled children, completing his Australian qualifications in general paediatrics at the Sydney Children's Hospital Westmead and the Royal Children's Hospital in Melbourne. Chatwell has particular interest and expertise in physical rehabilitation medicine and muscle tone management, caring for children with cerebral palsy and other neurological disabilities.
At the Geelong Children's Clinic, Chatwell welcomes referrals for all general paediatric medical care, including unsettled babies, GORD symptoms, poor weight gain, asthma / eczema, chronic abdominal pains, recurrent UTIs and incontinence. Chatwell can also help when parents are concerned about how their child is learning, behaving or developing.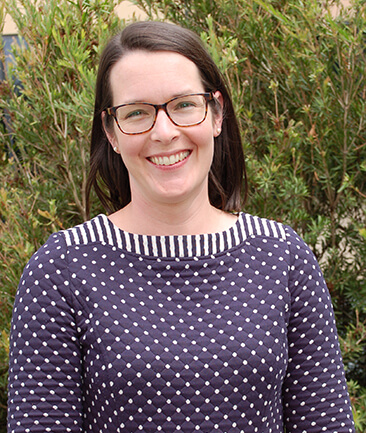 Dr Robyn Lawford
Dr Robyn Lawford graduated with MBBS and Bachelor of Medical Science from the University of Melbourne in 2006. Robyn began her paediatric specialist training in Geelong, then worked at Princess Margaret Hospital for Children in Perth, then the Royal Women's and Royal Children's Hospitals in Melbourne and the Warrnambool Hospital, before returning home to Geelong to establish her consultant practice.
Robyn welcomes referrals of all paediatric medical and developmental concerns. Robyn has particular interest in allergy and eczema, constipation and incontinence, unsettled babies / challenging infant sleep patterns and difficult perinatal mental health, and in child and adolescent mental health.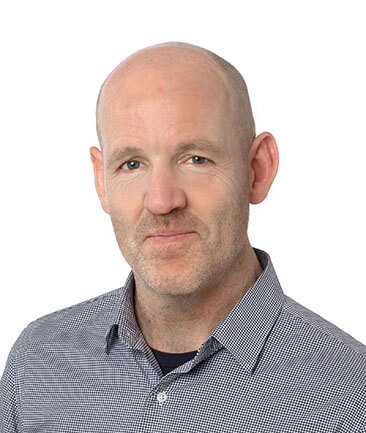 Mr Tim Gartland
The Geelong Children's Clinic is delighted to welcome kids' skin guru Tim Gartland, who will be starting regular clinics with us in October. Tim will be visiting Geelong every fortnight. Tim has over 20 years of experience in paediatric nursing at the Royal Children's Hospital in Melbourne.
As a fully-qualified Nurse Practitioner in paediatric dermatology, Tim can prescribe medications, request blood tests and arrange skin swabs as needed. Tim can also coordinate referral for children to see specialist medical doctors, e.g. if the child needs skin prick testing for allergy symptoms, UVB light therapy, or surgical biopsy of a skin lesion.
Families can refer their own child to see Tim at the Geelong Children's Clinic - a separate referral from a medical doctor is not required. Contact our clinic reception desk on 5271 8667 to arrange an appointment or for further information.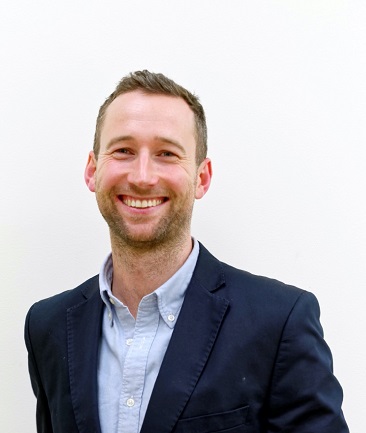 Dr Daniel Peyton
Dr Daniel Peyton is a general paediatrician, PhD candidate and health informatics trainee. Daniel completed his Bachelor of Medicine/Bachelor of Surgery in 2009 and a Master of Public Health in 2017. Daniel was a Fellow at the Centre for Community Child Health in 2017 and was awarded his RACP fellowship in General Paediatrics in 2019. 
Daniel has a special interest in behavioural and emotional problems in children. He has worked in Geelong since 2013, doing a mix of clinic work, neonatal medical care and research in health informatics. Daniel is doing a PhD with the Murdoch Children's Research
Institute and the University of Melbourne, studying the intersection of digital health advice resources, behavioural and emotional problems in children, child mental health services and parenting.
Please click here (FAQs section) for information about waiting times to see a paediatrician in Geelong.
Dr Kenny Yeoh
Dr Kenny Yeoh is a general paediatrician practicing in Geelong and Melbourne, and is also doing additional training in paediatric emergency medicine and trauma care, doing research work into the use of bedside ultrasound for children in ED.
Kenny initially trained as a clinical pharmacist, then completed his post-graduate medical degree at the University of Melbourne in 2011. Kenny's RACP training in general paediatrics was done through the Royal Children's Hospital Melbourne, the Monash Children's Hospital and the Joan Kirner Women's and Children's Hospital in Sunshine, as well as short stints in rural Queensland studying indigenous child health.
When he's not busy in clinic or working on the ED floor, Kenny loves exploring life with his young daughter and getting out on his road bike. Kenny welcomes GP referrals for all paediatric medical and developmental concerns.